***
New challenge – 2023 – SEND A BIRTHDAY CARD to a lovely boy, Bálint :)
Deadline: end of August, 2023 (late arrivals are perfectly fine. He will be thrilled to receive a letter any time:) )
Please send your letters to my P.O.Box address here:
Pálma Puskás
Győrzámoly
Pf.9.
9172 – Hungary

Hello everyone,
I invite you to send cheerful mail-art to a sweet little boy, Bálint, who is celebrating his 4th birthday in August, 2023. Bálint is a very special little boy, who is on the Autism Spectrum. Autism spectrum disorder (ASD) is a neurological and developmental disorder that affects how people interact with others, communicate, learn, and behave. The impact is different for each and every person who is on the spectrum. This makes it tricky to explain to someone what exactly this means.
Bálint is a very sensitive boy who appreciates every tiny bit of kindness. He has the biggest heart, but it requires time and patience to connect with him. He would like to be friends with everyone, but many people rejects him for being different. His mom is doing her best to give him all the love he needs and deservs, but of course it would be great if he had more friends.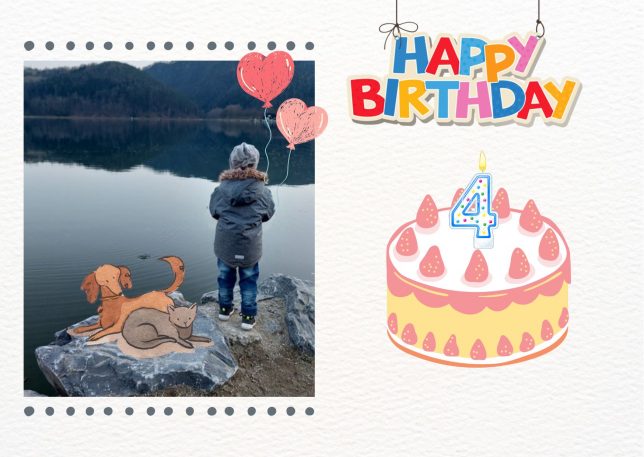 I would like to make this birthday special for Bálint but I also would like to raise attention to ADS. You can find tons of information on the internet about it, but I think the best way to really understand what it means is getting to know people who are on the spectrum. Openly interacting with others who might have struggles in certain parts of life, but at the same time they might be more talented in other parts.
Unfortunately there are cases when someone is not capable of running a household on his/her own and they need help for the rest of their lives. But there are people who seem perfectly fine from the outside, because they have learnt how to mask their feelings.
What I am suggesting is to be open and be kind to each other. At the end of the day we are all human beings who are facing difficulties, who are making mistakes but we are also here to help each other when needed. A little bit of empathy towards each other, a smile, a postcard can be the light of the day for someone.
Bálint loves so many things, here is a short list: sending and receiving hearts, space, astronauts, Buzz Lightyear from Toy Story, The Little Prince, dinosaurs and animals. He would love to meet with Yakari and Little Thunder (from the movie Yakari, a Spectacular Journey).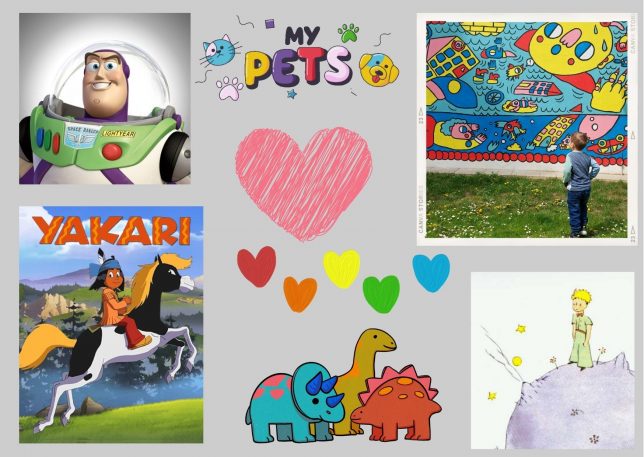 Thank you for everyone who is making his birthday a special one:)
love,
micu
********
Mailasmile.org – Terms of Service!
By participating in Mail a smile Projects you accept and agree to be bound by the terms and provision of the TOS.
You agree to not use content/pictures on your mailart work that is unlawful, harmful, threatening, abusive, harassing, tortious, defamatory, vulgar, obscene, libelous, invasive of another's privacy, hateful, or racially, ethnically or otherwise objectionable, harms minors in any way.
********