ATTENTION! CHALLENGE IS CLOSED!
Thank your for the lovely letters, postcards:)
Dear mailasmilers,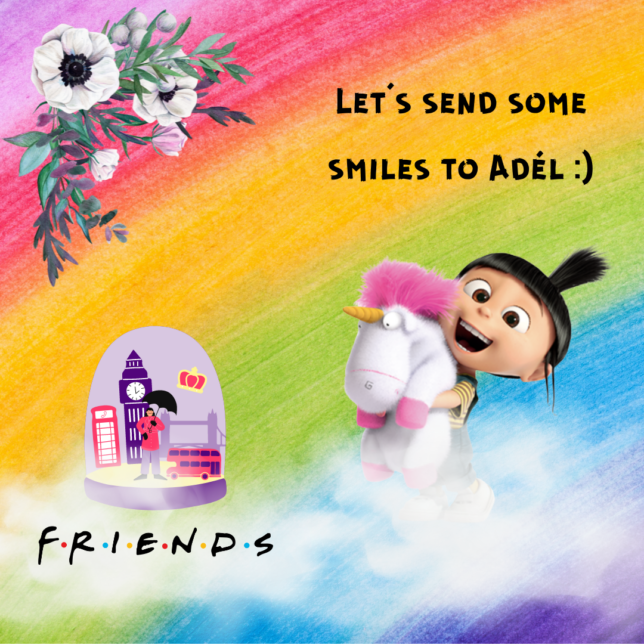 It's been a while, since I have hosted a regular monthly Mail a smile challenge.
I am happy to announce that there is a new challenge for the month of June and July. I've met Adél in an online group, and she would love to receive some happy, colorful mail from all over the world.
Sadly Adél's mom passed away in 2019, just right after Adél has turned 30. (on June 23rd). She and her mom was really close, that is why it is an especially difficult time around her birthday. She would love to receive happy letters, to focus a bit on the colorful side of the world.
She loves Agnes from Gru, her unicorn Fluffy, anemone, peony, London, Friends Tv show, clouds and rainbows – because they remind her of her mom. She doesn't really like sweets though.
I hope she receive letters/postcards from all over the world. Thanks for all of you, who send her a kind note:)
Deadline: end of July, 2022